Top Tips for Midterm Survival
Hang on for a minute...we're trying to find some more stories you might like.
You can smell it in the air. You can see it on the furrowed brows on heads hovering over long lists of calculations. You can hear it in the groans when the awful word is uttered. You can even taste the sweat and angst in the air.
Midterms are upon us.
However, as dramatic as that opening was, there are multiple ways to beat and face those dreaded tests. Between staying organized, and, as Tom Haverford would say, "treat[ing] yo self," there are more ways to beat midterm blues than Quizlet flashcards in student's midterm folders.
Ask teachers for extra help, materials, and tips.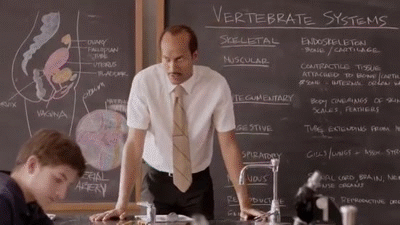 Often times, students overlook the most valuable resource available to them: their teachers. While watching as students frantically calculate their expected scores and chat about the stress of midterms, many teachers have resources for extra help at their fingertips. It's the responsibility of the student to take the initiative and inquire about help.
Rid yourself of distractions.
When scrolling through Twitter on any given day within the realm of midterm stress, multiple Tweets pop up with words such as, "I need to start studying lol," or "Midterms stink. I hate them." However, the average Tweet takes 48 seconds to write. In those 48 seconds, students could have:
Made a flashcard.
Studied a flashcard.
Read four sentences.
It takes willpower, and let's be real, it takes a lot of self-motivation. However, ridding yourself of Twitter, Instagram, Snapchat and Spotify for just one weekend will not kill you. Also, when you get your midterm scores back, your grades will thank you.
Join a productive study group. 

Study groups of 10-12 people are the optimal size, according to The Guardian. Bring flash cards, and feel free to meet at a coffee shop (https://squareup.com/store/green-cup-cafe) or a library. However, make sure you are studying with people you know for a fact will be productive. Don't feel obligated to pick your best friend if you know he will spend the entire time talking about how much he doesn't want to study. Also, put your phones in the middle of wherever you are working to help avoid the temptation.
Compile all your notes in one place.
Hopefully, you've kept your notes from the entire year in a binder or folder of some sort. If you have, start organizing them by the concepts covered on your test. Break out your highlighters, index cards, and sticky notes. Start doing the seemingly crazy thing of taking notes on your notes. Writing down information; even a few words will help you retain content better.
Remember to take Breaks
Between hundreds of flashcards, a monumental amount of reading and the pure stress of test-taking, midterms week can have people tearing out their hair. Be sure to take study breaks at least every two hours in order to keep your sanity. Take a run, paint your nails, watch a YouTube video (limit thyself), draw a picture, shoot some hoops. Whatever you do, be sure to maintain a balance and avoid implementing breaks that earn more time than your studying.
Don't Pull an All-Nighter
Walking through the hallways, it's incredibly common to hear "I stayed up until 3a.m. studying for my midterm," or "I got four hours of sleep." It has become almost a measure of academic grit. However, I am here to clue you in. It's not cool. Manage your time, but do not overwork your body to the point of exhaustion with an all-nighter. Sleep and study early in the morning. You are young and growing, and need to sleep.
Eat, Eat, Eat
You will be using so much brain power on the midterm week. In using that power up, you will need more to replenish yourself. Eat breakfast and snacks every day to keep yourself happy and healthy. Find things you enjoy eating and  From a bowl of fruit to a bowl of trail mix, anything that is healthy will be sure to give you serious brain power. If you need more tips, check this out.(http://www.buzzfeed.com/tashweenali/snacks-for-studying)
Stay Calm, You Got This
You will probably cry during midterm week; yet, so will your friends and classmates. It's a time of extreme stress for all: teachers, students, and parents. Jam out to holiday music while reading your HL Biology textbook. Treat yourself, and repeat after me: "You got this."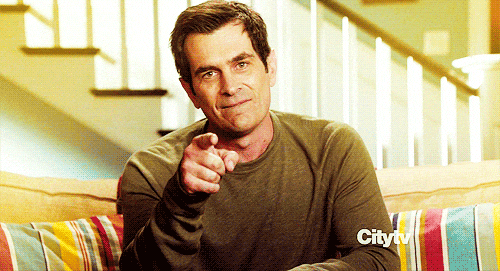 As Mother Beyonce would say, Slay.
Good luck on midterms, Greenies.
Got a midterm tip or story you want to share? Submit them to us using #MyMidtermStory and you might just find yourself features.